CCTV and Alarm installations in Kent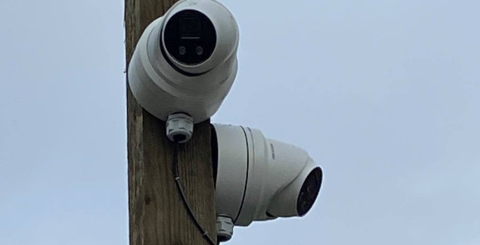 In both the domestic and the commercial sector there is an increasing number of people looking to increase their security with the addition of CCTV and alarm systems.
Often I visit properties where I will have to work with the owner to make sure we offer the best cover with a value for money service.
Whilst the alarm systems we install are predominately wireless with a proper CCTV system we still have to run cables with most times the best way to do this is to run the cable at the outside of the house as discreet as possible.
What is the best camera set up for my property?
This is not always a straight forward answer this as everyone's needs and property are different. As a rule of thumb and in order to have the best possible coverage I always recommend at least one camera to each corner of the house, from and back. Of course retro build extensions create blind spots that may make the installation of additional cameras necessary.
Something I also recommend is the installation of a recording facility which will allow, at least, 2 weeks worth of recordings per camera. All of our cameras record in colour 24/7
What is the best camera set up for my property?
The principal, not all properties are the same applies here as well.
In an assessment visit I will be looking for 'entry points', such as ground floor windows and doors and 1st floor balconies. This will determine the amount of motion sensors we will install, with four being a very common option.
How much a CCTV installation will cost?
In my career I have quoted anything from 2 up to 30 CCTV systems, each with their own unique requirements and challenges. Sometimes we may need just 4 hours for a complete 4 camera system and other a whole day for only to add 2 cameras on an existing system.
As most our clients are home owners or small business owners I have put a short 'from' guide list to cover most of the jobs we do. This is for complete systems including ColourVue cameras and recording facilities.
Please note that this list is only a guide and depending on the size of the property it may increase or decrease.
2 camera system £732 + VAT
4 camera system £945 + VAT
6 camera system £1331 + VAT
8 camera system £1745 + VAT
26 camera system £7547 + VAT
How much an alarm system installation will cost?
Putting a price tag to this type of installations is even more complicated than the CCTV ones. The variables are quite a few, number of motion sensors, key fob, proximity tags, sounders, key panels and the list goes on.
The most basic kit we install though consist of 2 motion sensors, 2 key fob, 1 sounder and 1 dummy sounder. At the time of writing this system costs to install £587 + VAT