How Safe Is That Cheap Electrical Accessory You Just Bought?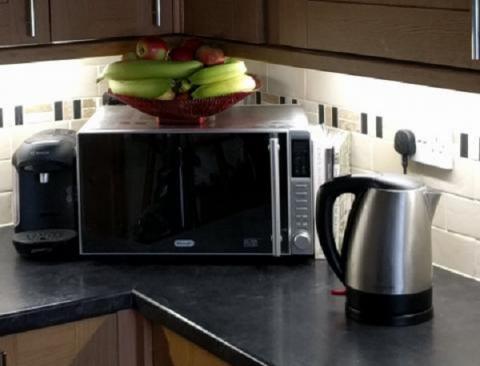 As an electrician in Medway quite often I come across counterfeit electrical products that trip the electrics or may melt and burn while people using them.
Most of us know about the CE mark and it's something that creates a sense of trust for the safety of the product we buy, isn't it? But did you know that there are two different CE marks out there? They look very much the same but they are not.
In this article I will show you how to recognise them so you can choose the product with the right CE mark.
This is the CE mark you should be looking for on the product you are buying.

It stands for Conformité Européenne (French for European Conformity). So, when you are buying something with this CE mark it means that this particular product has been tested and found compliant with a number of EU regulations and it's been deemed safe to put onto the market.
The one below below is the one you should be concerned about. 

This one stands for Chinece Export, and no one can guarantee your safety when you are using a product with this CE mark. You can find those products very often at street markets or online. Those products look exactly the same but what you can't see is the worrying part. 
If you are on my mailing list then you should have read my email about the dangers of fake chargers.
A few weeks ago someone messaged me through my Facebook page trying to supply me with ''legitimate'' copies of electrical accessories. When I asked him a few technical questions about the conformity of the product his answers were complete nonsense. 
So, next time you or your Medway electrician takes the responsibility of supplying electrical accessories make sure that they don't have the wrong ''safety'' marking.