Local Electrician in Medway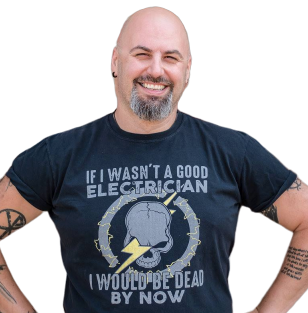 It has never been easier to locate your local electrician in Medway. A simple google search for an electrician in your area can return hundreds of results within a few seconds. However, many people have greater confidence in word-of-mouth recommendations from friends or family when looking for an Electrician providing Local services for customers in Medway.
When selecting an electrician to complete the work that you require you will probably be looking for a qualified electrician, local to you with a great reputation.
A local electrician relies heavily on a good reputation and building strong lasting relationships with their customers to maintain their existing customer base and attract new customers.
Your local electrician in Medway will be committed to providing a friendly, efficient service to its customers. Your local electricians build their reputation by creating and maintaining relationships with customers based on honesty and a high-quality work. Your local electrician will work with you to complete your required work in a timely manner at a time to suit your individual needs.
When selecting a local electrician in Medway, you are also able to check online if the electrician you have selected to carry out works for you is fully qualified. You can do this by checking the Registered Competent Person list which was launched in July 2014. Registered competent persons exists so that you can check the credentials of the electrician you are choosing to work with to ensure they are fully qualified. This is the only Government approved register which an electrician can only appear on if they have the correct qualifications. This is an excellent independent tool promoting peace of mind among customers that require the work of an electrician in Medway.
Shopping local and supporting businesses local to you is something that has grown in popularity during the last year. This has meant many people have discovered high quality services right on their doorstep and thanks to the service provided and excellent reputations, growth of this support should continue into the future.
Your local electrician in Medway truly cares about each individual customer and the work they provide to them; this is demonstrated in the personalised service and high-quality service that is standard for every job completed.
Eru Electrics is your local electrician in Medway, we pride ourselves on our reputation and provide a reliable, professional and competitively priced service to all of our customers.
If you have any questions regarding your electrical needs, please get in contact with us today and we will be happy assist and guide you.